Pin It
This month my little girl allowed me to give her a bit of nail art. She said that her favorite colors of the moment were purple and white. She decided on a white base with purple decoration. I don't expect perfection when I do a four year old's fingernails, just something that is colorful and not smudged all over the furniture . . . Mission accomplished. This is Orly Softest White with Revlon ColorStay Amethyst.
I like to do cute stamped art on her nails, but I didn't think that she would sit for me once for the base color and again for the stamping the other day. So she got polka dots instead. She chose her right thumb as an accent nail. I think it came out cute, but the purple bled a little into the white with the application of fast drying topcoat even though I gave the polish plenty of time to set up.
Do you ever have color bleeding problems when doing nail art over light colors? How do you combat it? Do you ever do nail art for mini nails?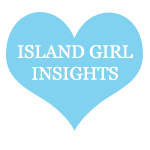 I'm joining up with Rachael 's
monthly blog hop
for the very first time today. If you have not checked out her blog, you should. She is beyond adorable and her posts full of beauty and humor. Enjoy!
~Alexis