Pin It
Hello, dear readers. I'm linking up with Frances again for Tuesday's Treats. The first time that I saw
tatted ankle corsets on etsy
, I loved them. In fact, I even taught myself to tat lace so that I can someday make something so intricate and beautiful.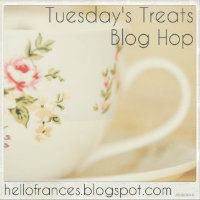 Check out the other treats and join the link-up yourself if you have something fun that you'd like to share.
Are there any accessories after which you've been lusting lately?
Have a good Tuesday.
~Alexis